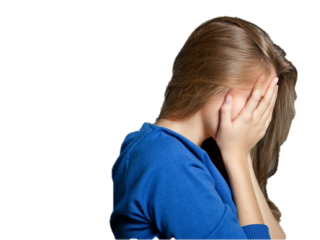 Description
Objectives
Outline
Materials
System Requirements
Watch a Demo
In the same way that psychology offers important insights in terms of human behavior and experience, so does the sub-field known as abnormal psychology. Our Abnormal Psychology course will introduce psychopathology and changing views of mental illness. We examine impairments in brain functions and social processes and how this affects everyday life. Our course explores disorders of childhood, mood disorders, psychoses, schizophrenia, sexuality, eating, and anxiety disorders. By taking this course, you will discover the many faces of abnormal psychology and will be challenged to define what is normal and abnormal.
Prerequisite(s): None
After completing this course, you should be able to:
Identify components of psychopathology and neuroscience approaches to treating mental illness
Recall symptoms and behaviors associated with psychological disorders, childhood disorders, mood disorders, and suicide
Recognize how stress, trauma, and anxiety affect psychopathology
Define characteristics of eating, sexuality, and addictive disorders
Identify traits associated with schizophrenia, personality, and neurocognitive disorders
Abnormal Psychology Module 1     
Causes of Abnormal Behavior   
Recognizing the Presence of a Disorder
Features of Abnormal Behavior
Defining Abnormal Behavior
Who Experiences Abnormal Behavior?
Psychopathology in Historical Context
Systems Theory
Biological Factors
Psychological Factors
Social Factors
Abnormal Psychology Module 2
Treatment of Psychological Disorders  
DSM-5: Diagnosis and Treatment
Biological Treatments
Psychodynamic Psychotherapies
Cognitive-Behavior Therapy
Humanistic Therapies
Research on Psychotherapy
Couple, Family, and Group Therapy
Abnormal Psychology Module 3    
Classification and Assessment of Abnormal Behavior
Basic Issues in Classification
Classifying Abnormal Behavior
Evaluating Classification Systems
Basic Issues in Assessment
Interviews and Observations
Personality Tests
Self-Report Inventories
Biological Assessment Procedures
Abnormal Psychology Module 4
Mood Disorders and Suicide  
Systems Associated with Depression
Diagnosis for Depression and Bipolar Disorders
Course, Outcome, and Frequency
Social, Psychological, Biological Factors
Treatment for Depressive Disorders
Treatment for Bipolar and Mood Disorders
Aspects of Suicide
Abnormal Psychology Module 5
Anxiety, Obsessive-Compulsive, and Stress Disorders
Symptoms of Anxiety Disorders
Diagnosis and Frequency of Anxiety Disorders
Social, Biological, and Psychological Factors
Treatment of Anxiety Disorders
Obsessive-Compulsive and Related Disorders
Acute and Posttraumatic Stress Disorders
Frequency, Causes, and Treatment of PTSD and ASD
Dissociate Disorders
Somatic Symptom Disorders
Abnormal Psychology Module 6
Stress and Physical Health
Defining Stress
Stress as a Life Event
Symptoms of Stress
Immune System Responses
Cancer
AIDS
Pain Disorder
Sleep-Wake Disorders
Coping and Resilience
Diagnosis of Stress and Physical Illness
Cardiovascular Disease and Stress
Abnormal Psychology Module 7
Personality Disorders
Important Features of Personality Disorders
Temperament and Personality Traits
Context and Personality
Schizotypal Personality Disorder (SPD)
Borderline Personality Disorder (BPD)
Antisocial Personality Disorder (ASPD)
Abnormal Psychology Module 8
Feeding, Substance, and Addictive Disorders 
Symptoms of Anorexia
Symptoms of Bulimia
Symptoms of Addiction
Alcohol, Tobacco, and Psychomotor Stimulants
Impact of Other Drugs on Human Physiology and Behavior
Diagnosis of Substance Use Disorders
Causes of Substance Disorders
Gambling Disorder
Abnormal Psychology Module 9
Paraphilic and Schizophrenia Spectrum Disorders 
Human Sexual Response Cycle
Origins of Sexual Dysfunction
Paraphilic Disorders
Gender Dysphoria
Symptoms and Diagnosis of Schizophrenia
Treatment of Schizophrenia
Abnormal Psychology Module 10
Neurocognitive and Intellectual Disorders 
Symptoms of Neurocognitive Disorders
Diagnosis of Neurocognitive Disorders
Frequency of Delirium
Prevalence of Dementia
Measuring Intelligence
Causes of Intellectual Disabilities
Autism Spectrum Disorders
Abnormal Psychology Module 11
Psychological Disorders of Childhood
Externalizing Disorders
Causes of Externalizing Disorders
Treatment of Externalizing Disorders
Internalizing and Other Disorders
Causes and Treatment of Internalizing Disorders
Abnormal Psychology Module 12
Adjustment Disorders and Life-Cycle Transitions 
Symptoms and Diagnosis of Adjustment Disorders
The Transition to Adulthood
Family Transitions
The Transition to Later Life
Abnormal Psychology Module 13
Mental Health and the Law
Conflicts
Mental Illness and Criminal Responsibility
Civil Commitment
Committed Patients' Rights
Mental Health and Family Law
Professional Responsibilities and the Law
**Outlines are subject to change, as courses and materials are updated.**
Ed4Career is committed to being both environmentally conscious and making it easier for you to study! We're making your education mobile! All of our textbooks are now provided as eTextbooks. You can access them on your laptop, tablet, or mobile device and can study anytime, anywhere.
The move away from physical books to eTextbooks means you get the latest, most up-to-date version available. This also makes your training more accessible, so you can study anywhere you have your phone or tablet. The best part is that all materials are included in your training cost so there are NO extra fees for books!
Internet Connection
Broadband or High-Speed - DSL, Cable, and Wireless Connections
*Dial-Up internet connections will result in a diminished online experience. Classroom pages may load slowly and viewing large audio and video files may not be possible.
Hardware Requirements
Processor - 2GHz Processor or Higher
Memory - 1 GB RAM Minimum Recommended
PC Software Requirements
Operating Systems - Windows 7 or higher
Microsoft Office 2013 or higher. Also, you could use a general Word Processing application to save and open Microsoft Office formats (.doc, .docx, .xls, .xlsx, .ppt, .pptx)
Internet Browsers - Google Chrome is highly recommended


Cookies MUST be enabled
Pop-ups MUST be allowed (Pop-up Blocker disabled)

The Kindle Reader App or VitalSource Bookshelf App are needed for many of our courses (No special equipment needed. This can be downloaded for FREE onto your computer.)
PowerPoint Viewer (if you do not have PowerPoint)
QuickTime, Windows Media Player &/or Real Player
MAC Software Requirements
Operating Systems - Mac OS x 10 or higher with Windows
Mac office programs or a Word Processing application to save and open Microsoft Office formats (.doc, .docx, .xls, .xlsx, .ppt, .pptx)
Internet Browsers- Google Chrome is highly recommended


Cookies MUST be enabled
Pop-ups MUST be allowed (Pop-up Blocker disabled)

The Kindle Reader App or VitalSource Bookshelf App are needed for many of our courses (No special equipment needed. This can be downloaded for FREE onto your computer.)
PowerPoint Viewer (if you do not have PowerPoint)
Adobe PDF Reader
Apple QuickTime Media Player